Dr. Castillo is now offering DDS lumbar and cervical braces to help treat back and neck pain. These braces use decompression, created when the brace is inflated with air.
In the lumbar brace this patented technology decreases the load on the spine,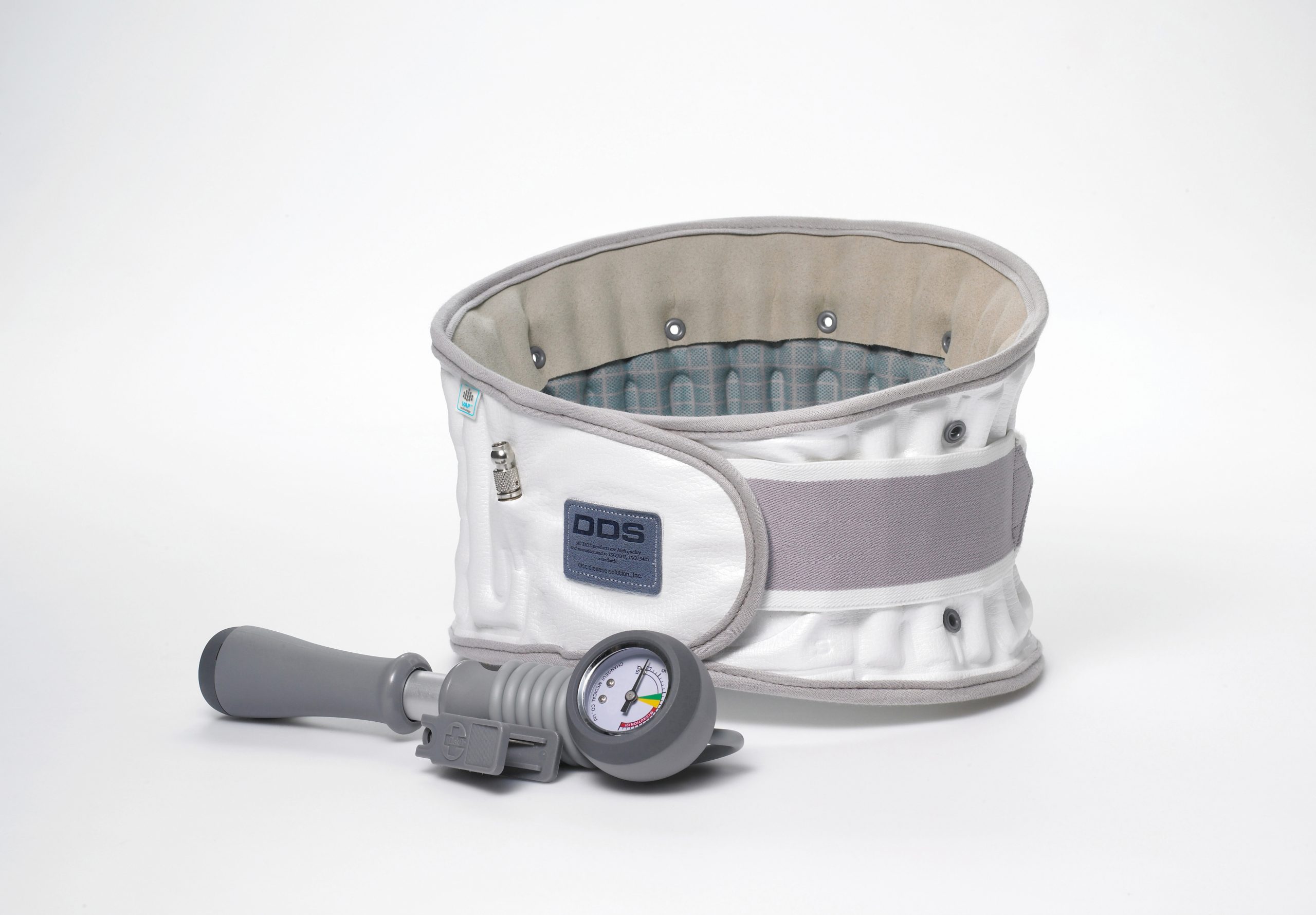 while increasing invertebreal disc space. The way the brace inflates gently stretches the torso vertically, displacing stress away from the affected area.
Similarly the cervical brace utilizes comprehensive cervical traction. When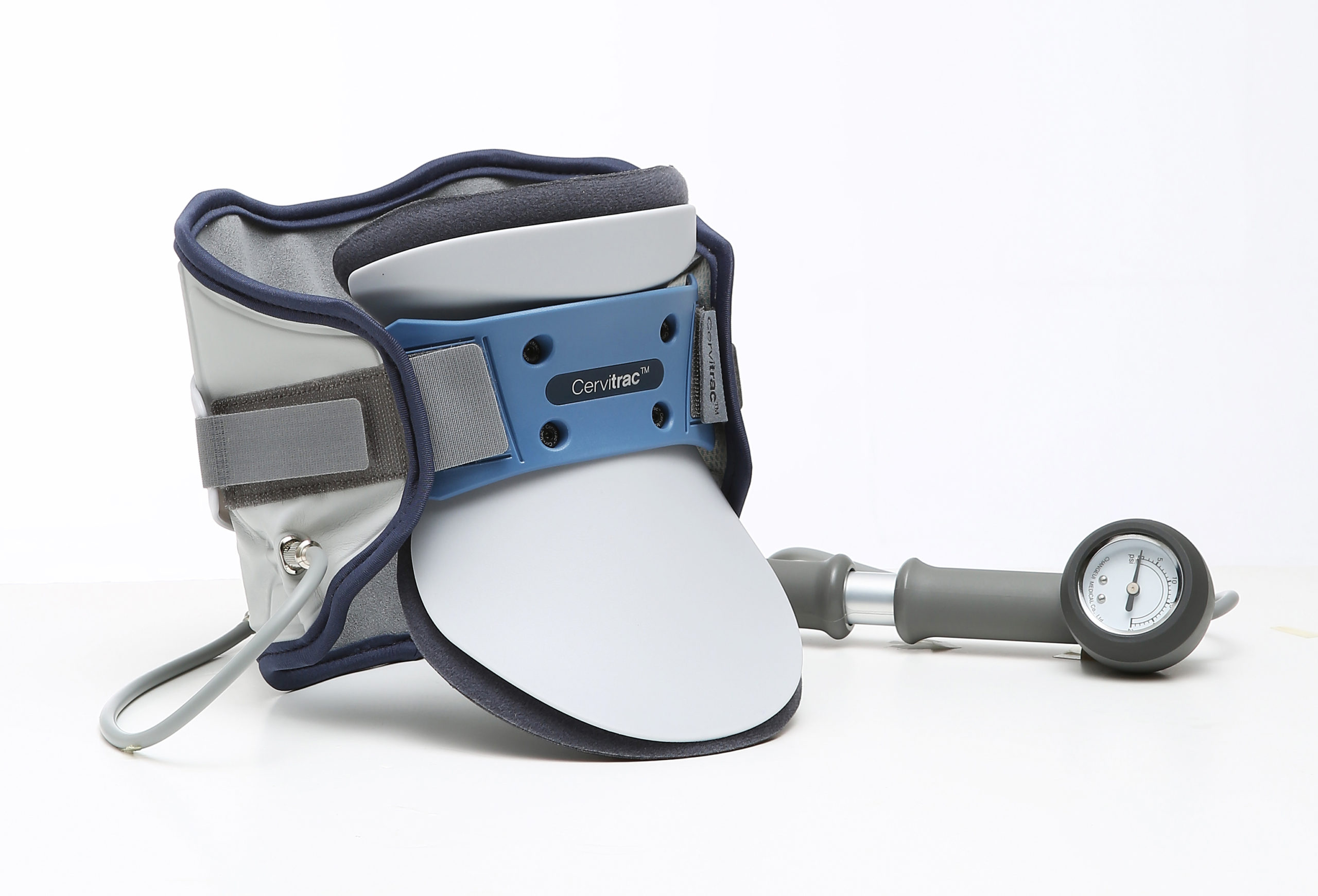 inflated the advanced pneumatic expansion system lifts from the occipital pushing upwards and down on the shoulders. By increasing the disc space pressure on the nerve root decreases helping to relieve pain.
Works for
Lumbar acute/chronic sprain
Whiplash
Spondylolysis
Compression fractures
Low back pain from physical or physiological conditions
Nerve Impingement
Sciatica
Degenerative Disc Disease
Strenuous lifting or long hours driving
Features & Benefits
Relaxes muscle spasms & cramps helps relieve strain and pain
Increase disc height
Advanced design
Worn discreetly
Assists those with strenuous jobs
Helps maintain good posture
Lightweight
Durable, machine washable & simple to use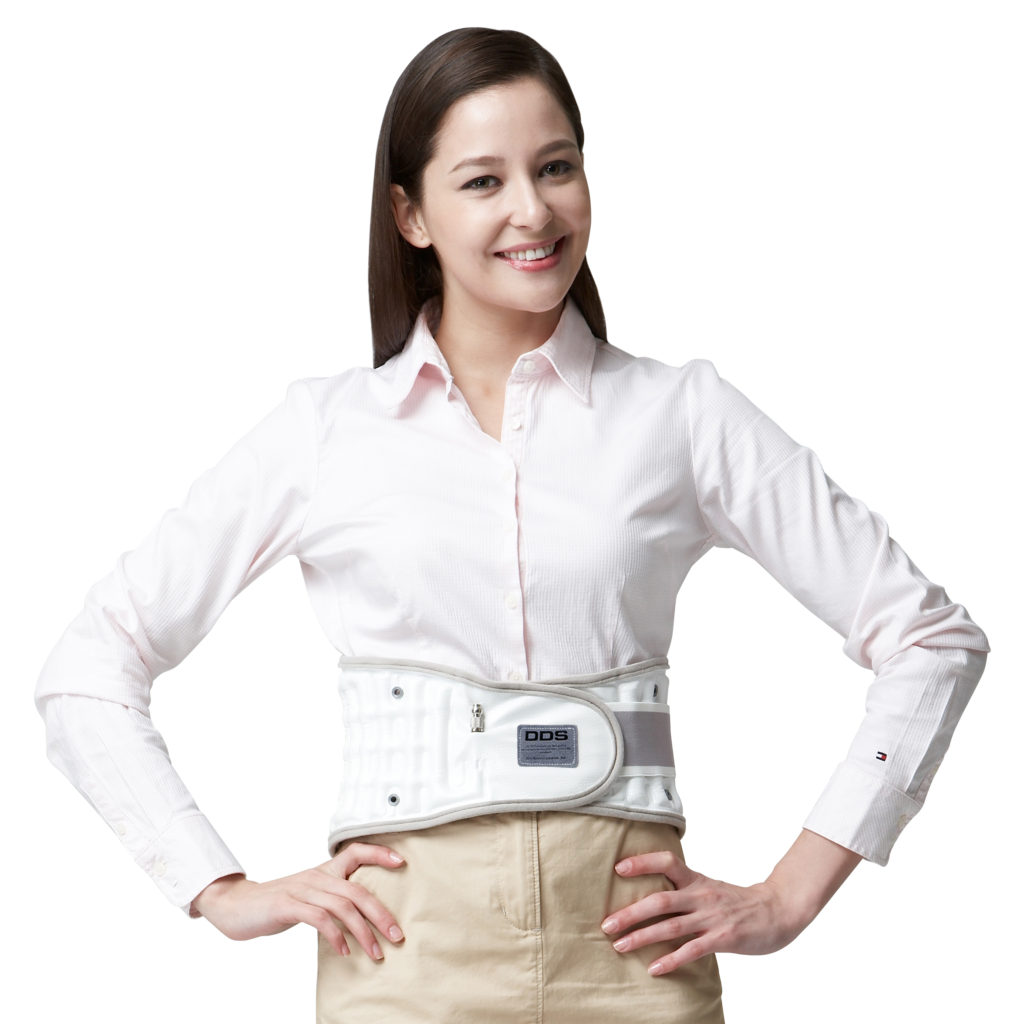 These lumbar and cervical braces are thin, lightweight, and easy to use, offering patients a high mobility rate while alleviating and preventing back and neck pain. The lumbar brace can be discreetly worn under clothes during daily activities – helping to relieve pain so you can enjoy them again.
The lumbar and cervical braces are accepted by Medicare and most insurance providers. Call and schedule a consult with Dr. Castillo to discuss if a brace could be right for you. During consult Dr. Castillo will measure you to find the best fit and order the brace for you. Once the brace arrives you'll setup an appointment for a fitting and learn how to wear and use the brace.