Dr. Castillo is now offering DDS knee brace to help treat knee pain for degenerative knee conditions, post surgical support, and more. These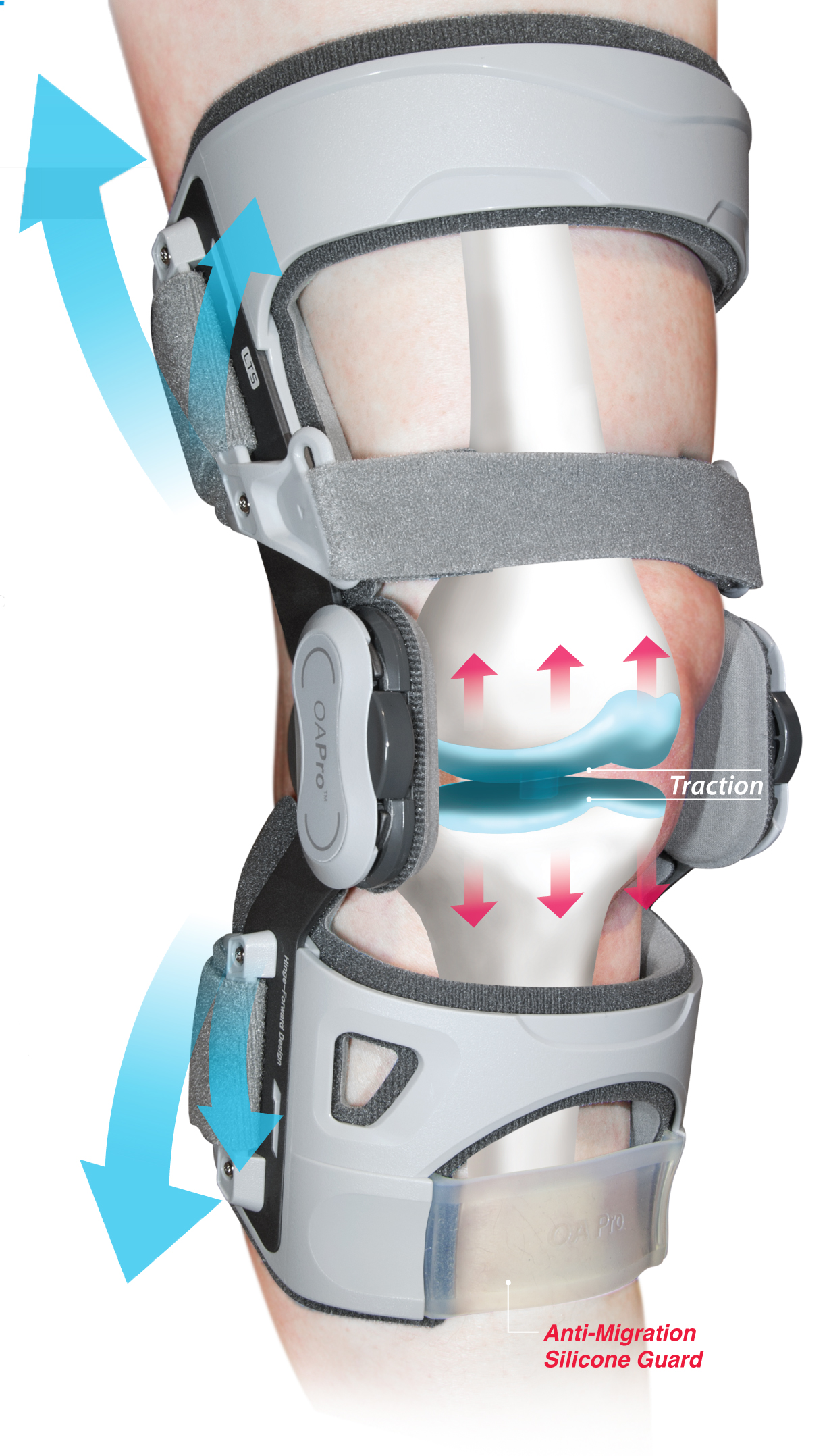 braces use a revolutionary approach in the treatment of knee pain.
The DDS knee brace is a great solution for moderate to severe knee pain – that requires load reduction to the knee. Uniquely designed, this knee brace's hinge provides decompression to unload two knee compartments. Comparable braces only take pressure off one knee compartment.
The posterior straps anchor at the top of the calf muscle, and the bottom of the hamstring. As the leg extends the unique hinge gently pulls the opposite direction decompressing and unloading weight at the knee joint. This reduces pressure on the knee while supporting and stabilizing the knee.
The knee brace's revolutionary Leverage Traction System provides decompression – reestablishing natural positioning between the femur and tibia. Loss of cartilage between the knee joint or sudden increase in weight can strain knees causing painful inflammation.
Works for
Post surgical support
Pain from weight increase
Knee Brace Features & Benefits
Reduces need for pain medication
Alternative to surgery
Improves joint function
Increases mobility
Supports and stabilizes knee
Angle lock system is customizable
Ergonomically designed
Lightweight and highly durable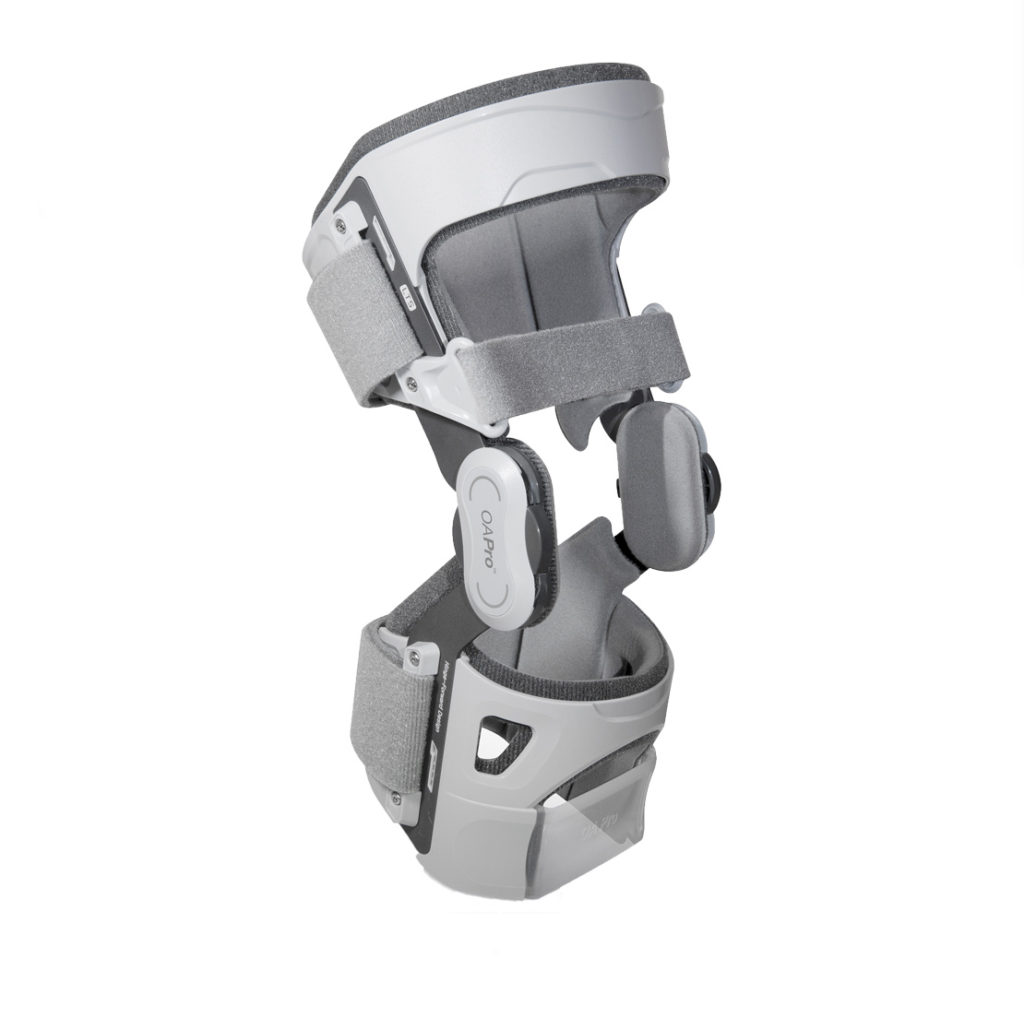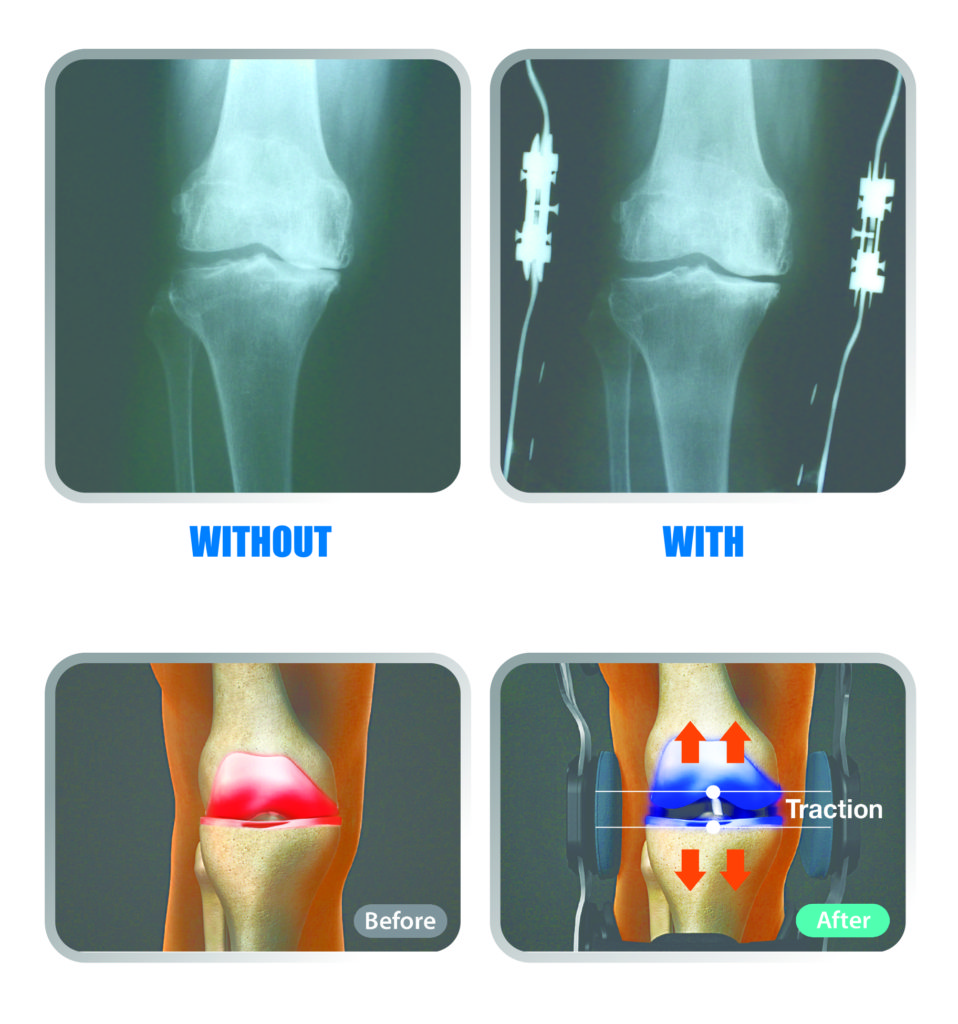 The DDS knee brace is accepted by Medicare and most private insurances. Call and schedule a consult with Dr. Castillo to discuss if a brace could be right for you. During consult Dr. Castillo will measure you to find the best fit and order the brace for you. Once the brace arrives you'll setup an appointment for a fitting and learn how to wear and use the brace.