Headache is pain in any region of the head. Headaches may occur on one or both sides of the head, be isolated to a certain location, radiate across the head from one point, or have a viselike quality.
A headache may appear as a sharp pain, a throbbing sensation or a dull ache. Headache can develop gradually or suddenly, and may last from less than an hour to several days.
Your headache symptoms can help your doctor determine its cause and the appropriate treatment. Most headaches aren't the result of a serious illness, but some may result from a life-threatening condition requiring emergency care.
Primary headaches
A primary headache is caused by overactivity of or problems with pain-sensitive structures in your head. A primary headache isn't a symptom of an underlying disease.
Chemical activity in your brain, the nerves or blood vessels surrounding your skull, or the muscles of your head and neck (or some combination of these factors) can play a role in primary headache. Some people may also carry genes that make them more likely to develop such headaches.
The most common primary headache are: cluster headache, migraine, migraine with aura, tension headache, and trigeminal autonomic cephalalgia (TAC), such as cluster headache and paroxysmal hemicrania
A few headache patterns also are generally considered types of primary headache, but are less common. These headache have distinct features, such as an unusual duration or pain associated with a certain activity.
Although generally considered primary, each could be a symptom of an underlying disease. They include: chronic daily headaches, cough headaches, and exercise headaches.
Some primary headache can be triggered by lifestyle factors, including:
Alcohol, particularly red wine
Certain foods, such as processed meats that contain nitrates
Changes in sleep or lack of sleep
Poor posture
Skipped meals
Stress
Headaches are generally classified by cause: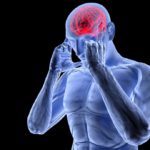 A headache may appear as a sharp pain, a throbbing sensation or a dull ache.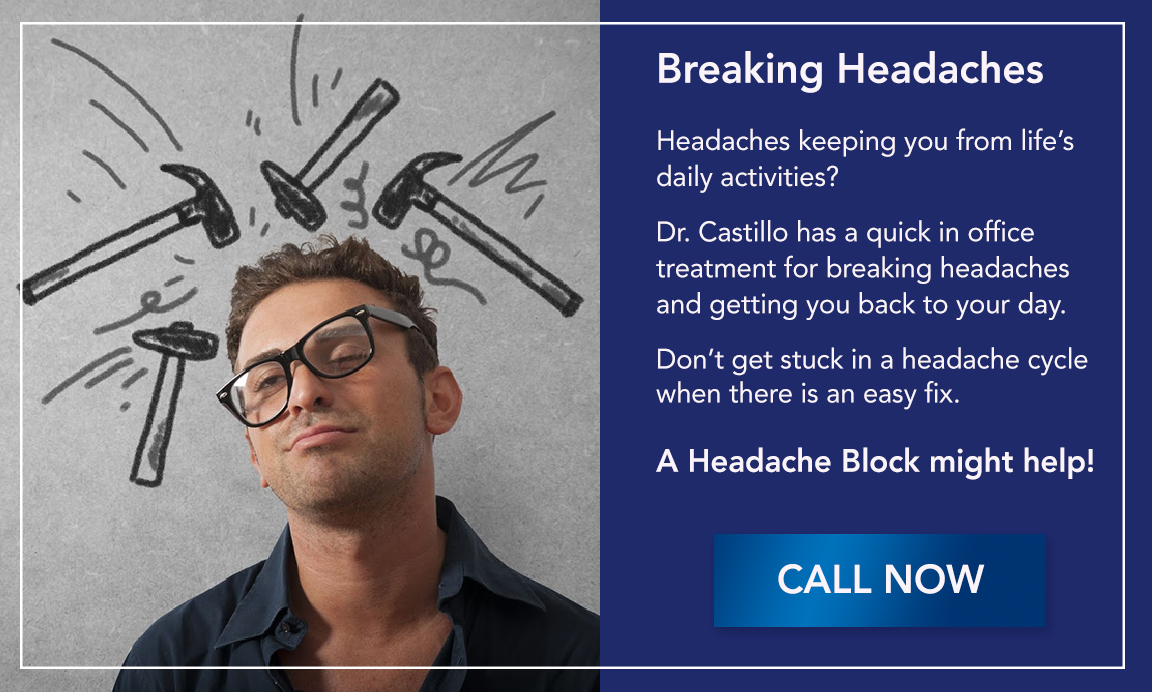 Secondary headaches
A secondary headache is a symptom of a disease that can activate the pain-sensitive nerves of the head. Any number of conditions such as concussion, dehydration, glaucoma, hypertension, trigeminal neuralgia, etc. may cause secondary headaches.
Some types of secondary headache include external compression headaches, sinus headache, and thunderclap headache.
Treatment
The most common ways of treating headaches are rest and pain relief medication.
Generic pain relief medication is available over the counter (OTC), or doctors can prescribe preventative medication, such as tricyclic antidepressants, serotonin receptor agonists, anti-epileptic drugs, and beta-blockers.
It is important to follow the doctor's advice because overusing pain relief medication can lead to rebound headache. The treatment of rebound headaches involves the reducing or stopping pain relief medication. In extreme cases, a short hospital stay may be needed to manage withdrawal safely and effectively.
Alternative treatments
Acupuncture is an alternative therapy that may help relieve headache.
Several alternative forms of treatment for headache are available, but it is important to consult a doctor before making any major changes or beginning any alternative forms of treatment.
Alternative approaches include:
acupuncture
cognitive behavior therapy
herbal and nutritional health products
hypnosis
meditation
Research has not provided evidence to confirm that all these methods work.
Sometimes, a headache may result from a deficiency of a particular nutrient or nutrients, especially magnesium and certain B vitamins. Nutrient deficiencies can be due to a poor quality diet, underlying malabsorption issues, or other medical conditions.