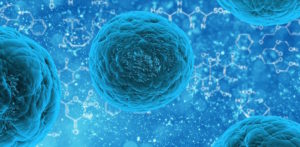 More and more, the regenerative powers of the body are being studied as a way to treat disease and injury. A good example of this is the use of stem cells to heal tissues in the body. Many researchers and physicians are interested in using stem cells to treat a variety of musculoskeletal conditions, including using stem cells for arthritis. But what are stem cells?
What are stem cells?
Both stem cells and some other types of cells in the body, such as skin cells, have the ability to divide and duplicate themselves. However, stem cells have another amazing ability: They can become a different type of cell. A stem cell can develop into a specialized cell, like a cartilage cell or bone cell.
When they hear the term "stem cell," some people may think of the controversy surrounding the use of embryonic stem cells. However, there's another type of stem cell—known as adult or mesenchymal stem cells—that are found in every person's tissues.
Adult stem cells are the type of stem cells being studied and used to treat conditions like arthritis.
How stem cells may treat arthritis
Because of their ability to develop into specialized cells, researchers believe that stem cells can be used to repair damaged cartilage. In theory, if stem cells are placed near the damaged cartilage, they'll develop into cartilage cells.
12/22/2016
Continue reading the full article from Arthritis Health here.