Chronic Pain Conditions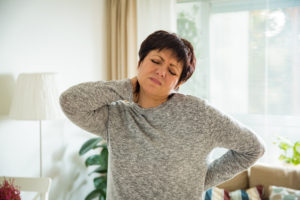 Chronic pain affects as many as one in ten adults in the United States. Pain can be caused by a number of things, including previous injuries or illnesses. The most common conditions associated with chronic pain are back injuries, headaches, and joint pain. Chronic pain can also be caused by diseases or disorders, such as Complex Regional Pain Syndrome, and nerve damage.
Dr. Castillo believes in treating chronic pain by treating the patient as the whole; from treating the pain itself as well as the underlying conditions. He creates a comprehensive and individualized treatment program for each patient. Listening to each patient's individual story, and not just treating pain based their X-rays. Patient treatments are modified and adjusted according to the progress of each patient to help them recover and reach their health goals.
Everything from back pain to concussions, and arthritis to sciatica Dr. Castillo treats many types of pain. He utilizes many treatment options including injections, intrathecal pain pumps, and regenerative medicine.